The Institute has its roots in Singapore before independence where the Royal Sanitary Institute trained the Health Inspector. The Institute was later renamed the Royal Society for Promotion of Health (R.S.H) which trained Health Inspectors from Malaya, Singapore and Borneo States. In 1956, there were 150 Health Inspectors who were awaiting training. To expedite matters, a committee was set up which proposed the setting up a training centre in Malaya. Hence in 1959, the Health Inspector's Training School was set up in Jalan Young (now Jalan Cenderasari), Kuala Lumpur.
Institute for Public Health (IPH) is one of the research institutes under National Institutes of Health, Ministry of Health. IPH focuses on public health research. In line with the restructuring of health care system of Malaysia towards 1 Care, IPH will strengthen its research capacity to support the Ministry of Health in the planinng of the health care delivery for the country.
Niche areas
Institute for Public Health (IPH) is striving to become the Centre for Epidemiological Survey Research for the Ministry of Health. Our aim is to be the authority and leader in the epidemiological survery research, as well as the reference centre for survey research.
IPH will implement survey research that will cater for the needs of the policy makers, through three main themes:
1. Measurement of global pattern of diseases, mortality and morbidity
2. Social determinants of population
3. Socio-demographic consequences of disease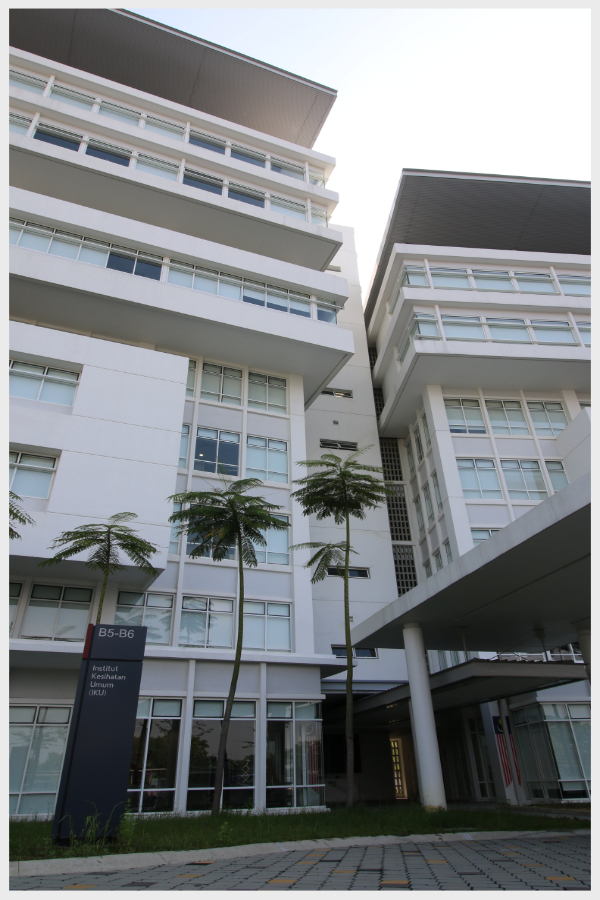 Mission and Vision
To provide information on population health to stakeholders and policy makers for evidence-based policy making through:
1. Leading in national epidemiological survey research
2. Providing training related to epidemiological survey research
3. Being a reference center for epidemiological survey research
4. Creating smart partnership and collaboration with national and international organizations
To be the authority and leader in epidemiological survey research, training and consultation
3 Core Functions
Conduct epidemiological survey research and public health research to provide evidence based findings to policy makers and relevant stakeholders.
Conduct training for Ministry Of Health (MOH) staff for professional development, particularly in the field of Epidemiological Research (Research Proposal, Methodology and Data Management), and Public Health (Disease Control, Family Health, Nutrition, and Occupational Health).
Provide consultancy and technical support / advice to MOH staff, universities and non-government agencies.
Organisation Chart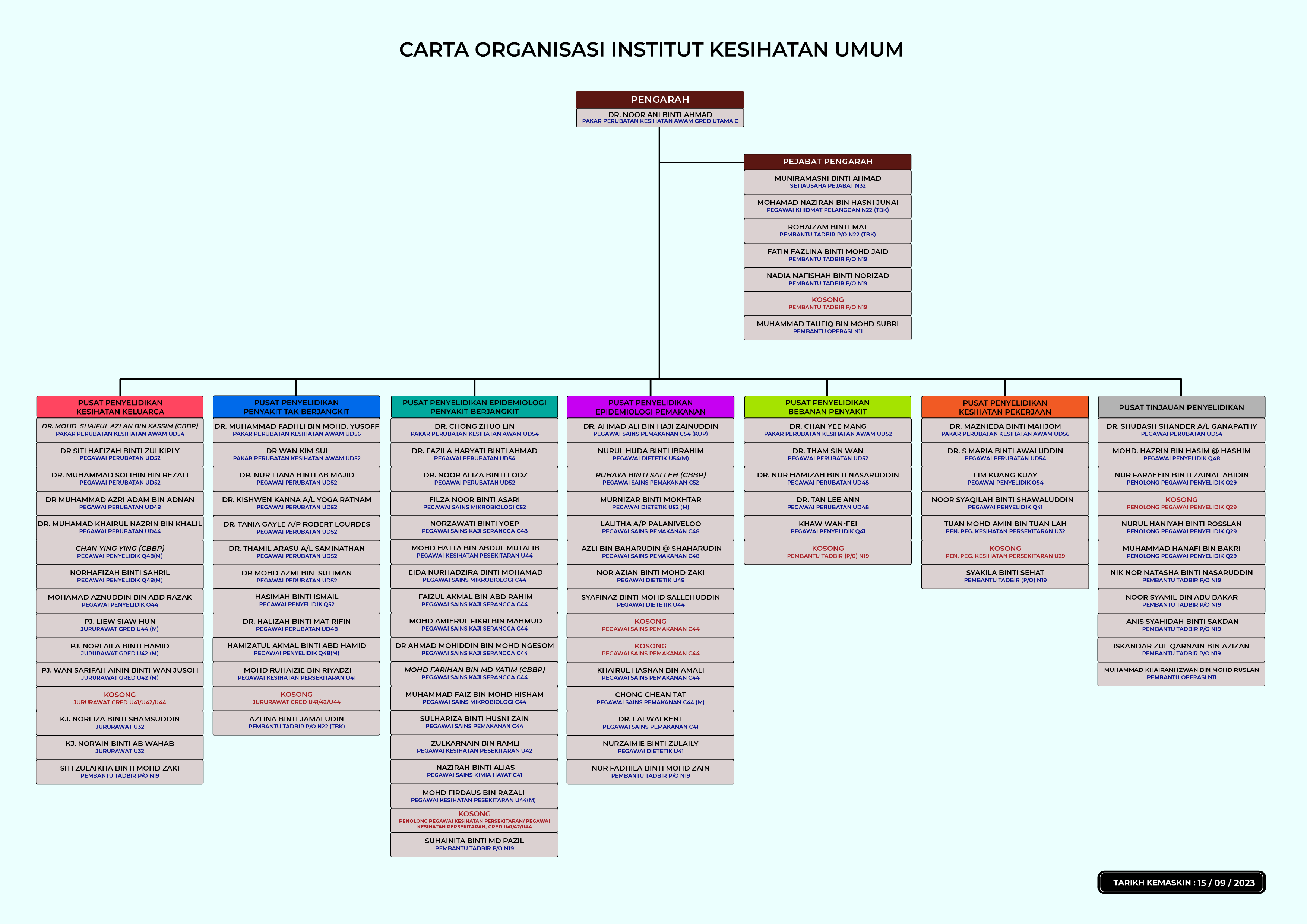 Client Charter
RESEARCH
To ensure that all research proposals that have been approved should be implemented within the budget and duration agreed upon
01
TRAINING
All training that have been agreed upon should be implemented in the same year
02
CONSULTANCY/TECHNICAL ADVICE
Customers will be provided with the best available consultancy / technical advice by the specialists in the related fields
03